HF4000plus Optical Bluetooth Sensor With Windows Linux Android System
●Driver support Windows,Linux, Android, iOS .
●Support USB, Bluetooth interface
●Support ISO standard format and customized format
Mob: +86-15523810826
Description
HFSECURITY FINGERPRINT SCANNER
HF4000Plus bluetooth fingerprint reader​
Convenient and compact, wireless transmission, built-in gift lithium battery and programmable Bluetooth fingerprint reader
Versatile design all-in-one
To keep working for a long time, HF4000Plus is then designed with a built-in lithium battery unit and standby protection. No command for more than 5 minutes and the device will automatically shut down.

Moreover, the HF4000 programmable Bluetooth fingerprint device interface uses a USB port, so even if there is no power suddenly, you can use it via USB connection to a rechargeable battery. The whole fingerprint scanner is compact and easy to carry. It doesn't take up too much space

HF7000Plus can be used on both android and windows platforms. An expandable platform for programmers to develop, compatible with.
The fingerprint algorithm is also packaged as an APK. Any function that wants to be integrated into any platform can be supported.
The device can support 1:N identification authentication and 1:1 authentication
Integration Made Easy
The HF4000 programmable Bluetooth fingerprint reader can be connected to Android and Windows and is compatible with the development of additional functions. Device interface can use USB or TYPE C interface for easy connection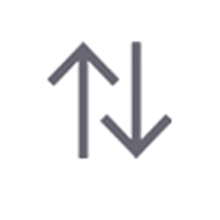 Easy to carry
Easy to carry, built-in lithium battery, can be used by their own power supply; equipment more than 5 minutes without use, automatic power-off protection, to extend the use of time; Bluetooth fingerprint device size is the size of a palm, so easy to carry, does not occupy a lot of space.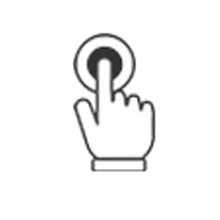 Data Validation
The device can support 1:N identification authentication and 1:1 authentication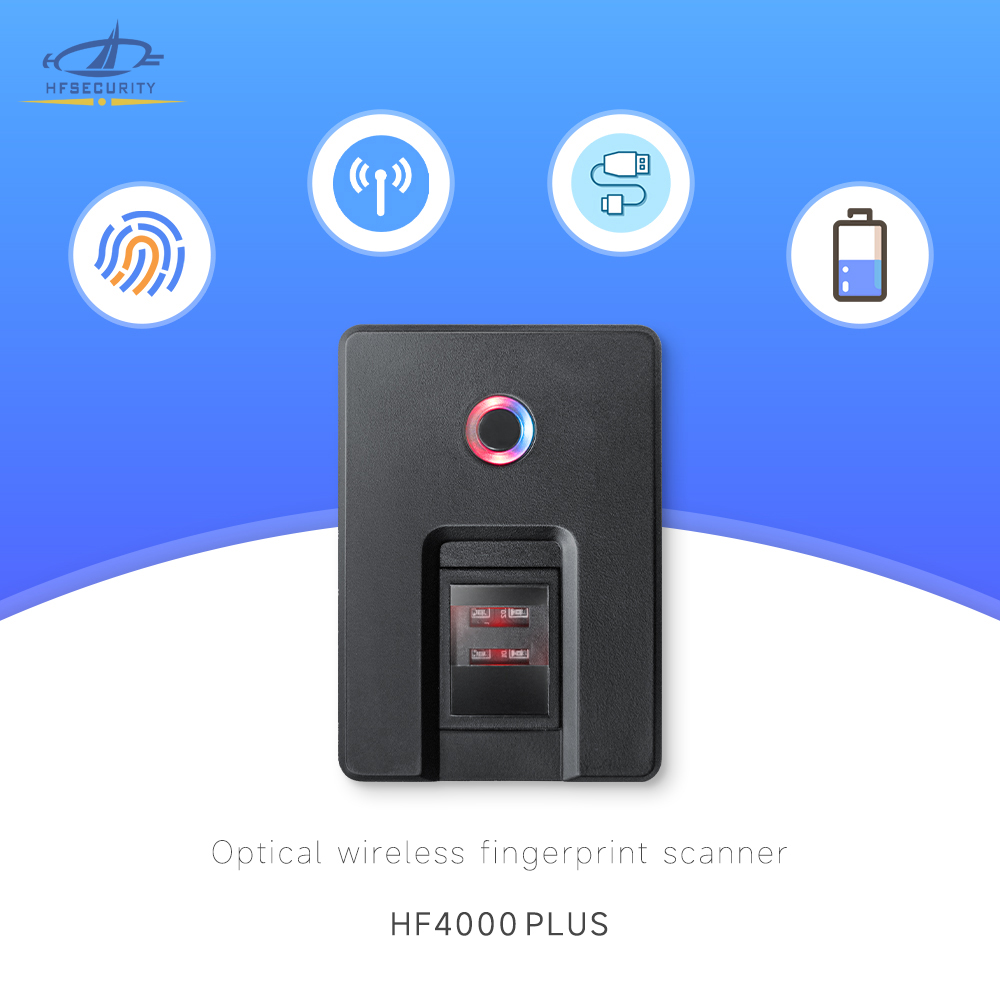 Features of HFSECURITY HF4000plus bluetooth fingerprint scanner
Easy to use, quick installation, ready to use right out of the box

Compatible and easy to use, supports windows, android, provides SDK for secondary development

SDK to help secondary programming, improve efficiency and reduce costs

Bluetooth connection mode, easy to connect

USB transmission can be used with computer operation

Built-in lithium battery, no need to carry other power supply equipment

Up to 1 year warranty

LED operation, easy to guide




HF4000PLUS Optical Bluetooth Sensor With Windows Linux Android System
HF4000plus is a compact size, portable Bluetooth fingerprint scanner, with built-in rechargeable
lithium battery,USB interface charging and communication port.
Specification
Dimensions

75.35mm(L)x53.35mm(W)x25.90mm(H)

Operating Temperature

-20°C - +70°C

Operating Humidity

0-95%

Antistatic ability

IEC6100-4-2 standard 15KV

Connectivity

BLUETOOTH (support Android & IOS) and USB

working voltage

3.3V

Battery

3.7V lithium battery(1000maH)

working current

Max 100mA

Sensor Type

Optical Live ID

Capture window size: 22 x 16 mm

Effective capture area: 17 x 16 mm

Support OS

Windows,Linux,Mac OS,Android,IOS

Fingerprint Capacity

1000

FRR

0.01%

FAR

0.0001 %

Match Speed

<1 second

image format

RAW

Image Size

256*288

image resolution

500DPI

Note

Supports large fingerprint quantity comparisons in Windows and Android, like 1:N (N can be tens of thousands of fingerprint templates)